No products were found matching your selection.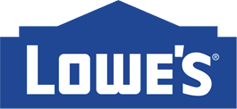 SOLD EXCLUSIVELY AT LOWE'S
You won't find Hugo&Borg Kitchens at any other retailer, it's a unique collaboration between us and Lowe's. This website is designed to make choosing, planning and buying easy from the comfort of your own home — but if you get stuck or need some professional inspiration, just contact us or visit your nearest Lowe's store.