As all Hugo&Borg cabinets come with a Limited Lifetime Warranty, provided you have installed and cared for them in line with our advice and instructions, we're happy to send out replacement items as needed, free of charge. Complete the form below and we'll be back to you as soon as possible.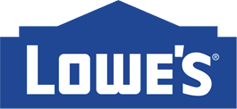 SOLD EXCLUSIVELY AT LOWE'S
You won't find Hugo&Borg Kitchens at any other retailer, it's a unique collaboration between us and Lowe's. This website is designed to make choosing, planning and buying easy from the comfort of your own home — but if you get stuck or need some professional inspiration, just contact us or visit your nearest Lowe's store.